Provide Secure, Web-Based Access to EZ-CAP Data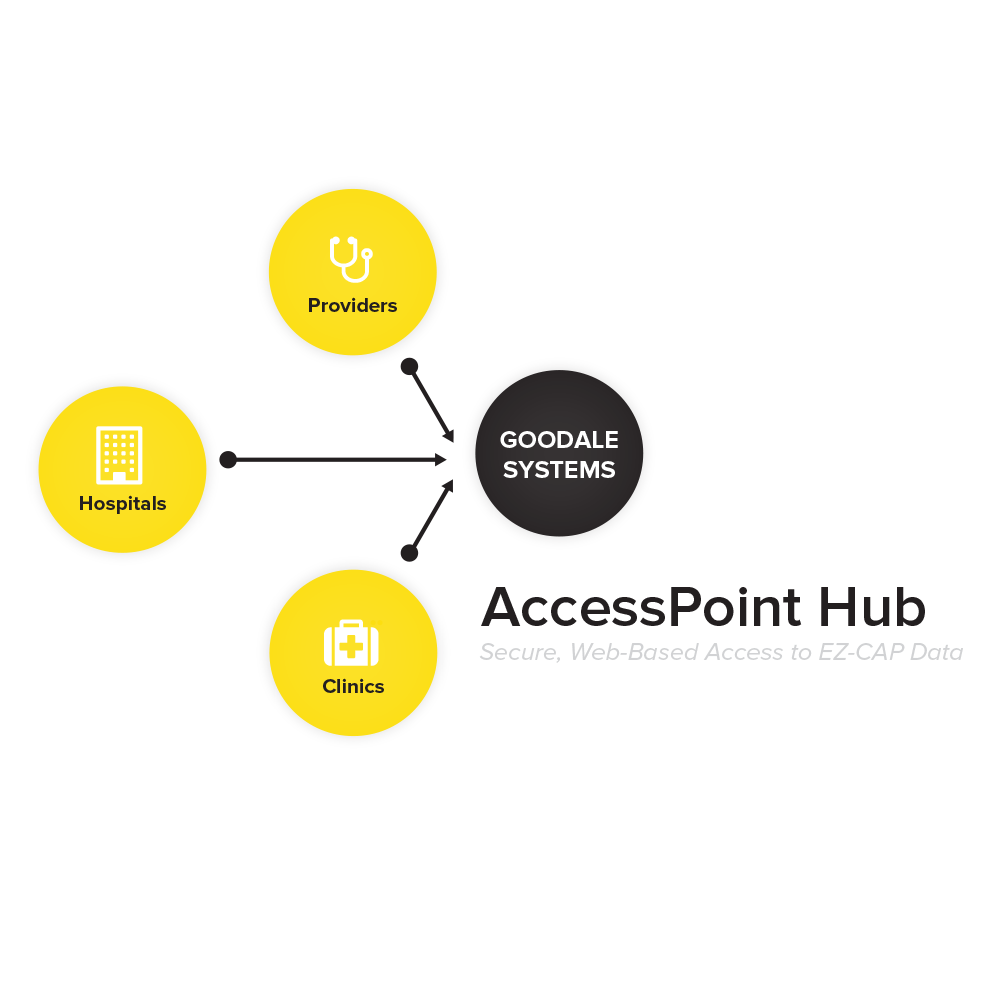 AccessPoint Hub (formerly known as GSI Web) provides a highly customizable self-service solution for Independent Physician Associations (IPA) and Managed Service Organizations (MSO) to extend access to their EZ-CAP information systems securely via the Internet.
Serving as a gateway capable of integrating with disparate back-end systems, AccessPoint Hub can facilitate online referral and claim requests, process rules-based authorization auto-approvals, and manage clinical questions, searches and other alerts and notifications.
Making a broad range of information available via a private Web portal, AccessPoint Hub allows IPAs and MSOs deliver around-the-clock access while reducing costs.