Automate, Create and Distribute Documents Across Multiple Channels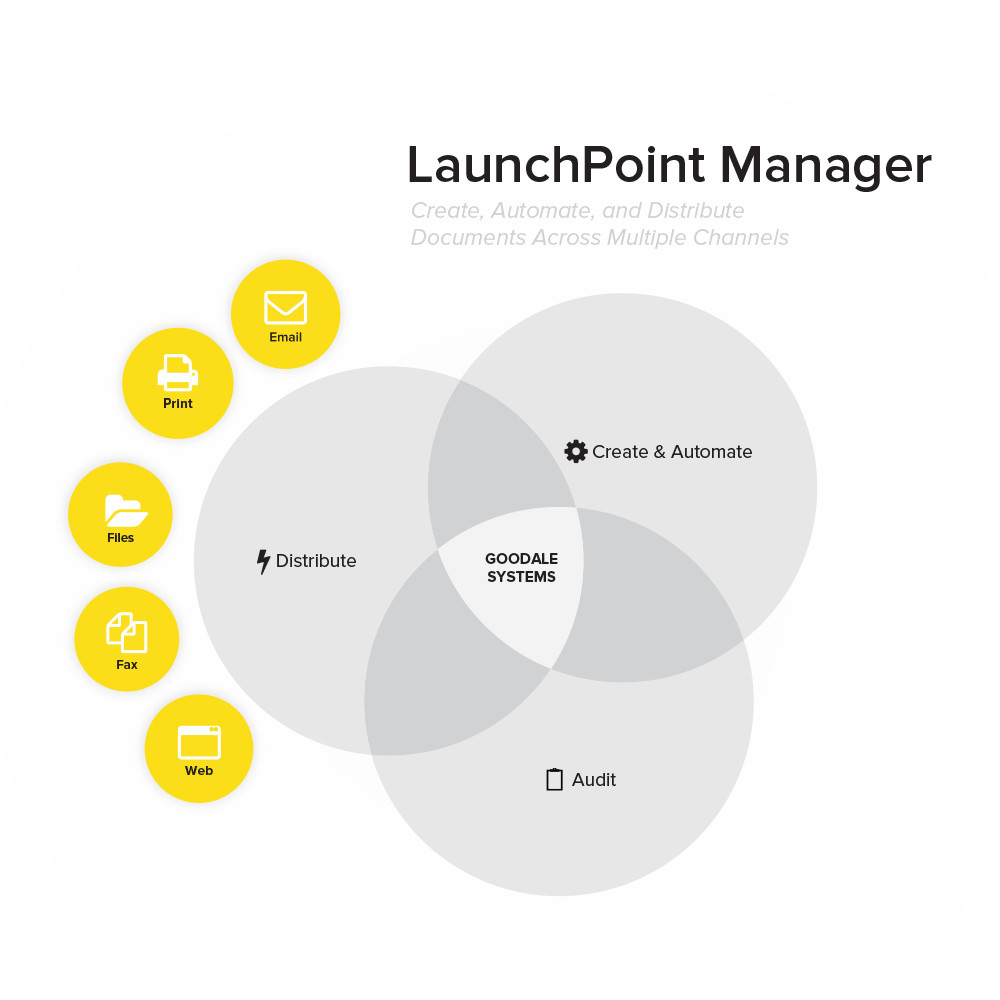 Designed for Independent Physician Associations (IPA) and Managed Service Organizations (MSO), LaunchPoint Manager (formerly known Information Distribution Manager or IDM) is a customizable software platform that automates document delivery and workflow processes.
Compatible with all versions of EZ-CAP healthcare systems, LaunchPoint Manager provides the capability to easily distribute information from various enterprise systems via Web, fax, email, file, and print. To help ensure regulatory compliance, it provides a complete audit trail and delivery status of all documentation, such as eligibility, benefits administration, authorizations, denials and claims payment processing.
LaunchPoint Manager is simple, powerful solution and fully customizable solution comprised of three components:
Server
Microsoft SQL 2008/2012/2014 database
LPM Fax Server – via etherFAX
LPM Email Server – interfaces with third-party email applications
LPM Job Server – executes all scheduled Crystal Reports
LPM Document Archive – central storage system for all LaunchPoint Manager documents
Console
Provides an administrative dashboard to setup, manage, track LaunchPoint Manager jobs and monitor system activity
Client
Provides the capability to initiate fax/email/web campaigns, search the IDM distribution logs, and run Crystal Reports (without a Crystal license)
How LaunchPoint Manager Works: Authorization Letter Processing
Automatically faxes letters to providers for each authorization
Each status has different letter format
Each fax is attempted up to 7 times before failing
30 to 90 minutes turnaround time for fax
Emails fax logs and failed letters to employees
Copy of letters printed for members
Monthly authorization turnaround reports for audits